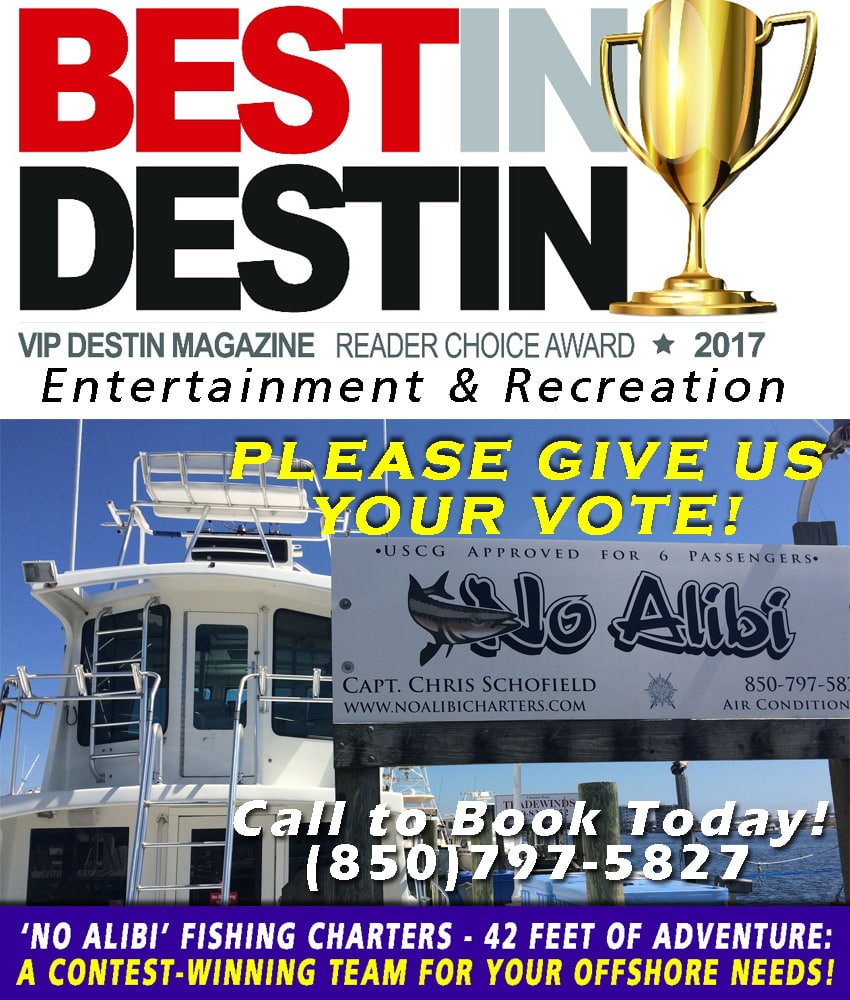 No Alibi Fishing Charters of Destin is proud to have been nominated for VIP DESTIN MAGAZINE BEST IN DESTIN 2017 in the ENTERTAINMENT & RECREATIONAL Category for…
CHARTER BOOKING SERVICE
CHARTER FISHING EXPERIENCE
          Our entire fishing family extend to you our appreciation for considering us for your BEST IN DESTIN CHARTER BOOKING SERVICE 2017 and BEST IN DESTIN CHARTER FISHING EXPERIENCE 2017.
To submit your vote, use the following link. It's an easy start and you get to let the world know your favorite local restaurants, etc.
Again, THANK YOU for voting for No Alibi!
http://vipdestin.secondstreetapp.com/l/Best-in-Destin-2017/Ballot/ENTERTAINMENTampRECREATION
          BOOK YOUR 42 FEET OF ADVENTURE TODAY WITH NO ALIBI FISHING CHARTERS – CALL (850)797-5827 or Click the 'Book Now' button here on Facebook.